Lieu
Description
Le poste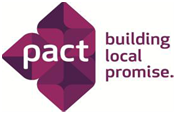 Fixed Price Contract
Scope of Work for the Child labor in mining reporting consultant based in Kinshasa or Kolwezi
Period of Performance: Immediate hire – December 31, 2019   
Contract Type: Fixed Price
Background
At the heart of Pact is the promise of a better tomorrow. A nonprofit international development organization founded in 1971, Pact works on the ground in nearly 40 countries to improve the lives of those who are challenged by poverty and marginalization. We serve these communities because we envision a world where everyone owns their future. To do this, we build systemic solutions in partnership with local organizations, businesses, and governments that create sustainable and resilient communities where those we serve are heard, capable, and vibrant.
Pact is a recognized global leader in international development. Our staff have a range of expertise in areas including public health, capacity development, governance and civil society, natural resource management, poverty, fragile states, monitoring and evaluation, small-scale and artisanal mining, microfinance and more. This expertise is combined in Pact's unique integrated approach, which focuses on systemic changes needed to improve people's lives.
Position Purpose
Pact's rights-based and child-centered approach to ending child labor aims to respond to child miners' needs through the delivery of local solutions by promoting coordination and accountability between multiple actors.  Pact's child labor portfolio includes funding from various private sector partners throughout the mineral supply chain. These projects aim to build the capacity of government institutions, communities, and the private sector partners to implement and support specific interventions to end child labor in mining.
Pact works closely with ASM communities to address the needs of particularly vulnerable and older children remaining in the mines who require additional interventions to be able to voluntarily leave the mines. Additionally, Pact enhances the technical and institutional capacities of local systems relevant to child protection—spanning government, civil society and mutual aid groups—so that advances made by the project can be sustained by local actors over the long term. The main community-based activities involve apprenticeship programs for older adolescent children, sensitization strengthening activities, WORTH for miners, positive parenting skills training, and improving communication around a collective plan to fight the child labor. WORTH allows miners to save money incrementally to support themselves and their families.
The Child Labor in Mining Reporting Consultant will be responsible for providing close technical support, assistance with program design, tracking program outcomes, and drafting reporting deliverables for programs addressing human rights risks in upstream Cobalt, Copper, and 3T (tin, tungsten, and tantalum) supply chains centered on child labor to ensure Pact is implementing integrated programs that address the root causes of child labor. Types of interventions include but are not limited to direct interventions for children and families involved in mining, capacity-building of institutions and services relevant to child protection, and training and deployment of tools for upstream industry to prevent and address child labor in mining.
The Reporting Consultant will have project design, business development, and project management responsibilities, to be carried out in coordination with the Child Labor in Mining Reporting Coordinator. Coordination with the former will be particularly important in assessing and addressing the community impacts of mine operators, and in economic empowerment interventions that seek to link the responsible use of ASM income with growing economic opportunity in mining communities at large.
The reporting Consultant position is approximately a four-month assignment with possibility to extend providing funding is available. DRC nationals encouraged to apply. The consultant must have excellent connectivity to internet, speak fluent both English and French and can translate.
Key Responsibilities
Reporting to the Child Labor in Mining Reporting Coordinator, this position will collaborate with the Mines to Market and Great Lakes Region programming team to:
Ensure that the reporting process is aligned fully with donor requirements and schedules
Ensure timely and accurate reporting to include: management of data quality, assurance of data completeness and accuracy, editing narrative field reports, translating reports
Ensure that reports are supplemented by photographs or other visual material which will increase its interest and accessibility, as needed
Liaison with the Project Officers/Managers at the field-level on any protocols, data collection issues, data errors, or other reporting issues
Collect programmatic information and draft program briefs for external partners
Participate in staff or Program management activities as required
Other duties as may be required
Basic Requirements
Bachelor's degree and four years' experience; or Masters' degree and two years' experience. Two years of program reporting experience and/or communications strongly preferred.
Understanding and/or experience in the artisanal mining sector and child labor and related sectors in Africa
Strong sense of responsibility, personal initiative, and follow-through;
Ability to work independently in a fast-paced, multi-task environment;
Ability to work as part of a team and to coordinate across departments;
Must be fluent in English and French.
Communications or story telling experience preferred
Experience in the Great Lakes Region preferred
Excellent verbal and written communication skills.
Pact is an equal opportunity employer and does not discriminate in its selection and employment practices on the basis of race, color, religion, sex, national origin, political affiliation, sexual orientation, gender identity, marital status, disability, genetic information, age, membership in an employee organization, or other non-merit factors.
How to apply:
To apply please send a cover letter and an updated resume with three reference persons and their contacts. Do not send other documents, they will be requested later if necessary.
You are request to send your application no later than 30 September 2019 at 5:00 p.m. by email to the following address: RecruitmentDRC@pactworld.org the subject of the email should be: Child labor in mining reporting consultant
Contact
Société :PACT
Site Internet :
Email :RecruitmentDRC@pactworld.org